Warr Web Site mail


Its fun getting this
mail from family.
I'll share it all here.

<
Top of page
October 128, 2022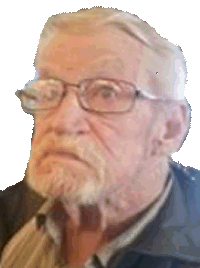 Today my dad, Sonny, passed away peacefully after 2.5 years battling stroke recovery.
 

Sherise Roderick



<Top of page
October 128, 2022
Hi I'm Sonny's youngest daughter Sherise and I just went to the Warr Path site to check it out. Thanks for updating it all these years. I am writing to inform everyone of Billy Roderick's (Mable and Sam) passing on 10/09/22 for the website update. Here is a couple good photos.

The top one has my son Liam Johnson in it. :)



Sherise Roderick

Pictures


<Top of page

July,3, 2020




  Hello this is Scott. Dad suffered a stroke on Wednesday night. He was able to get himself
  into Sharla's house and they called the ambulance. He has lost his speech and the feeling
  in his right arm and hand. His right leg is effected but he seems to be able to still use it.
  He is having trouble swallowing so has a feeding tube in for nourishment. He has had a
  couple of rough days and they are taking him in for another CT scan to make sure nothing
  has changed with the stroke area. We hope you all say a prayer for him and we will
  provide further updates as needed.

  Thanks! Scott Roderick



Sam's facebook is: 
       https://www.facebook.com/samsonny.roderick

Top of page

January 12, 2019



Question from webmaster (Steve) to Sharla (Sam[Sonny]/Mabel):

Question came up in the conference about your grandmother� father Samuel Warr�s death.  We thought
it was in 1935 in Los Angeles.  I also thought it was an automobile accident in which one of his
daughters was driving.  Would you ask your Grandmother for details for us.

Sharla' reply:

Grandma thinks that accident happened in 1934 or 35. She thinks that accident happened in Van Nuys
California. Aunt Betty was in the car she was about sixteen or Seventeen she was not driving.





Top of page

November 28, 2018



So sorry we missed yet another conversation.  We were in Ohio visiting Vinnie�s family.  Her Aunt died a few weeks ago so there
was lots to take care of.  I think quarterly sounds good and I hope to be able to join in.  Our grandson, Rory Walsh, continues
to do great in school and while we were hoping he might find some other goal rather than Astro Physicist, so far he has landed
on Philosophy as possibly a second major.  So much for being taken care of in our golden years,

Love to you all,

Rod

===========================================================================================================================

If you want the opinion of a computer scientist (aka computer science teacher for 35 years) who had belatedly become most
interested in the science most of interest to we humans (our expansive ecosystem), to hold the profession of these great names:
Einstein, Hawking, Einstein, Kaku, would be monumental.  While most of what that entails doesn't happen for billions of years,
to be on the leading edge of discovering the 90 percent of the of the universe nobody knows next to nothing about is wonderful.

Hope we will see you in the conference on December 30.

Steve Warr  Webmaster



Top of page

November 13, 2018



Family and Friends,



The message, below, is from my son, Brent. I�m sure you have all heard of the devastating and deadly wildfire that wiped out the
town of Paradise, Ca. Well, Brent�s ex-wife Alicia and his daughter Sophia and stepson Forrest live right on the edge of Paradise.
Fortunately, thank God, none of them were home when the fires broke out and although Brent mentions that Alicia�s house might have
been lost, at this point they are not sure either way. They have not been able to go into the area where Alicia lives to find out.
Brent is one of many thousands of volunteers working in the community to help those most affected.

Please pray for my son and his family.

Much love,

Nicholas Warr

---------------------------------------------------------------------------------
To: Pamela Warr  Nicholas Warr , Suzanne Rush

Hi guys here�s an email I got from Sophia�s school. It is likely that Alicia�s house burned down, so a great deal of its contents
relate to Sophia and Forrest. Most of my focus will be helping as a volunteer for the school.

I�ll forward more information as I get it.

Love B

---------------------------------------------------------------------------------
Dear Blue Oak Community,

Today, 11/10/2018, a few of us met at Blue Oak to coordinate an effort to offer relief and support to our Blue Oak community.
We consider you a part of the Blue Oak community, if you are current, or former, staff or family who needs the support of a
caring and familiar community.

Our goal is to offer help to those families who are displaced and who have lost their homes. We also hope to offer some familiar
faces and opportunities for some sense of normalcy for kids to be with other kids in a safe and familiar environment. Volunteers
have been identified to call the families we already know have lost their homes or are currently displaced.  If you would like to
volunteer or have a specific skill set you think is relevant to this situation - please email summer@blueoakcharterschool.org
Sunday 11/11 and Monday 11/12 from 12-2pm

We will be accepting donations for our families in the Parent Center at the school.

From what we have heard, most families have been able to pick up basic clothing, so we have simplified our list down to the following:

New pillows and pillowcases
Gift cards
New blankets (throw size) especially for kids
Gift cards are what we are strongly encouraging.  This way families can purchase their own items. Visa gift cards are good and
also think of places where many needs can be met in one place, i.e Target, Walmart, etc.


PLEASE SHARE this information.



Top of page

November 5, 2018



I just looked at the Warrpath site. Surprised to see me on stilts Steve. You're funny.
I'm watching the Micky Mouse 90tg birthday celebration. I remember Aunt Peggy saying that her and Micky celebrate the same birthday? Do I remember right?
Freddie

-----------------------------------------------------------------------------------------------------------------
I COULDN'T RESIST, but you are the funny one.  A tribute to your mother.  I do not know Aunt Peggy's birthday.  Maybe Fran,
Tiffany or Jennifer can enlighten us.

Steve
-----------------------------------------------------------------------------------------------------------------
Aunt Peggy and Logan Berlinger, my youngest, also share the same birthday!  Aunt Peggy was born November 2, 1928 (Logan 2006).

It looks like Mickey�s Bday is November 18, 1928. So maybe Peggy meant that she shared a birthday month with him : ).
Pretty cool that they were born the same month and year.

~Jen Berlinger

-----------------------------------------------------------------------------------------------------------------
Yes, November 2, 1928.  She had a set of Micky & Minnie, in pottery, I think.  I didn�t make the connection with her birthday
though.  Thanks for that Freddie.

My son & daughter-in-law have them with their small Disney collection.

Tom & Grumpy share 1937, but don�t know if the dates are the same.

Fran



Top of page



Preston Eagle (GofundMe page)



November 4, 2018



 Dear Family and Friends

Thank you to so many who supported my Chick-Fil-A fund-raiser several weeks ago. See the pictures
attached of the completed shelter my dad and scout friends helped me build.

The Equestrian Center at the Irvine Great Park was greatly impacted by the fires last summer.
It was an emergency situation with 200 horses being evacuated wtihin 2 hours. Many horses have
still not yet returned to the location, but with new buildings already in place and with our help
in building the shelter for the horse meds/feed (see the attached pictures), most of the rest of
the facility will be occupied again before Christmas :-)

The cost of materials to build the shelter was more than $1200.  We received $207 from the
Chick-Fil-A fund-raiser and we have made a little dent with the "Go Fund Me" page I started too!
Many friends and family expressed a desire to help me out and since you may not have been able to
attend the Chick-Fil-A fundraiser and may not have seen our "Go Fund Me" page, we are sending this
email to you to update you on our status and let you know how you can help us reach our additional
$900 goal to replenish our out of pocket expense for this project.

Let me know if you have any questions.  Thank you so much for any help you may provide.

Sincerely,

Preston Rossberg




Top of page



September 11, 2018




I looked at the WRAGS link and saw your video and your narrative on the Columbia River.  I was only 11 to 12
years old when dad made Tour Talk but I remember what it looked like.  It was a reel to reel tape deck housed
in a metal box that had buttons on it to turn it on at specific mile markers to hear the narration regarding
the location you were driving through.  It was really cool.

Do you have any of the WRAGS / Tour Talk narrations?

As for the Frisbie, dad indeed was the inventor or co-inventor but Uncle Fred took the invention and ran
with it.  He created the plastic Pluto Platter and took it to state and county fairs to sell and market it.
Penny and Cathy Hornbeek (maiden names) helped display and play with it at the fairs to show it off.  Fred
never gave dad credit for the invention but, in reality, he did all the work to sell it.  Dad couldn't take
the time as he needed to work full time to support his family.  However, I think it hurt dad deeply that Fred
never acknowledged dad as part inventor and dad, to my knowledge, never asked or wanted any money from it but
it would have been nice to be recognized.  Fred eventually sold the invention to Whamo and received royalty
rights which made him a lot of money.  Fred was a butt head which is why Aunt Lucille divorced him.

--
Dennis C Warr



Top of page



September 11, 2018



Family reunions tend to be in August, and the attire on women and boys looks pretty summery.  I bet they didn�t dress
that way in December.  My second boy was born August 2, 1967, and I remember my mom being out of town while I was in
the hospital.  That could account for my absence from the reunion.

Jen, if Logan needs to interview family members, I�d be glad to answer questions.  Would he like to have the Warr
family crest that Peggy had made?

Fran Anderson



September 11, 2018



Hi Steve,  Logan is doing a family history project and I came across this neat photo - all it said was Coos Bay, Oregon!
Clearly a family reunion.

Jennifer Berlinger



Top of page
August 19, 2018





Hi Steve!

How the heck are you?!

Just wanted to update you on Joshua's (Don's son, Sam's grandson) Air Force career. He cross-trained into
Intelligence in 2011. We were stationed at Travis AFB, in Northern California from 2011 to 2016. He's been
on three deployments. He was awarded a Commendation Medal in 2016 for his work at Travis.

We are now back home in Texas! Joshua is now an Intelligence Technical Training Instructor at Goodfellow
AFB in San Angelo. In April of this year, he sewed on Technical Sergeant (E-6), quite an accomplishment
for being in the Air Force for only 8 years! He's quite proud to continue in the footsteps of so many
Warr's who dedicated their lives to service.

We hope all is well with you!

==========================================================

Hi Amanda,

It's really great that Joshua is serving our country in such a great capacity.  I was deep into combat intelligence
in my career.  I maintained my branch Armor, but server as S-2 (battalion level), G-2 (Division and Corps level)
and worked with J-2 (echelons above Corps).  Nothing is more important in any military at any time than knowing
your enemy.

LTC Steven P. Warr
AR US Army (intel) (retired)



Top of page
April 23, 2018




Hello Steve!  Long time no see or talk!  Tiff, Francee and I are sitting here feeling grateful for you
and this website!  Could you please look over this information and let us know if it could be posted
on the website?  Let us know if you have any recommendations we are happy to make any necessary changes.
The hyperlink should direct them to our email addresses (hmsfran@gmail.com, jenberlinger@me.com, tiffanyparks@me.com).

Thank you,
Jen Berlinger (Shirley�s daughter, Mabel�s granddaughter and Tiff and Rich�s sister), Francee (Betty�s daughter), and Tiff
Top of page
April 23, 2018 




Thanks so much Steve.  Peggy passed away peacefully on March 16th in Hermosa Beach, CA. We will be
sending some pictures too.  Thanks so much and give me a call anytime at 714-717-5314.  Hope you are well.
We will send some pictures too.

Love
Tiffany



Top of page
December 20, 2013 




Steve, sorry I didn't get this to you earlier. Our mother, Sam's wife, passed away Sunday the 15th of Dec.
Service was in Amarillo on a lovely, sunny Thursday the 19th with all nine grandkids coming in from
various points across the country.
Top of page



February 20, 2012 



Hello Steve,
My sister Suzanne Crowe passed away from Colon cancer this past Friday February 17th, 2012.
She was surrounded by her family at the hospital.
She was 50 years old.

Her funeral services will be Friday February 24th at 1:00 PM at Callahan's Mortuary in Livermore.

~Erin Warr :o(




October 6, 2011 




love you Sam ...miss you both?
Chuck



Top of page
October 5, 2011 



1. Catherine (Crews) and Don Warr
Married in Frisco, TX, April 2011

2. July 4th, 2011 weekend, Frisco, TX, left to right
Randall Crews (Catherine's son), Brittany Warr (Noah's wife), Don Warr, Noah Warr, Josh Warr

3. July 4th, 2011 weekend, Frisco, TX, left to right
Noah Warr, Brittany Warr, Josh Warr, Clayton, (from AFB in San Angelo), Amanda Warr (Josh's wife)

Best regards,
Catherine Warr



Top of page
January, 2011 



Steve, Dad passed away today, 9/17, in Amarillo, quietly, with all
gathered round. Mom is doing well and we are all grateful for his full life.



Top of page
January, 2011 



Steve,
Hope all is well. Just wanted to see if you could post this. Thanks

WARR FAMILY REUNION is set for JULY 15 AND 16, 2011...

WEST LAVERN Camp ground Coquille, Oregon. Spread the word...
Letter to come soon but I thought I would get the dates out...
We would love to see as many family as possible.

Bill Roderick (Mabel's Grandson) Tammy Boyer (Mae's Grandaughter)



Top of page
December 1, 2010 



Good afternoon Uncle:

Hi I am Bonnie and Max Warr�s granddaughter Scheryl Warr.  I am
sending you some pics to put on the Warr Path Family Website when
you can.  The First pic is my two girls Felicia and Meghan in their
homecoming dresses of 2010; second photo is my fiance� Mike and I
at the Cal Bears game; 3rd photo is Mike and I in the first snow
fall; 4th photo is my son Justin and I on Thanksgiving 2010; 5th
photo are my two boys Justin 20 years old and Skyler 11 years old
Thanksgiving 2010; last photo are my kids which would be Bonnie
and Max Warr�s great grandkids.  Thanks.

Hope all is well.

Scheryl Warr, Legal Secretary to

Alan J. Jang, Esq. and
Joseph G. Astleford, Esq.

JANG & ASSOCIATES
1766 Lacassie Avenue, Ste. 200
Walnut Creek, CA 94596

Tel:  (925) 937-1400
Fax: (925) 937-1414



Top of page
August 10, 2010 



Hey Steve,

It�s Amanda Warr, Joshua�s wife (Don�s son, Sam�s grandson).
Just wanted to give you an update since we�ve settled in Monterey. Joshua
is attending the Defense Language Institute at The Presidio of Monterey
in California. He�s in his 5th week of studies to become a Russian linguist.
He�s doing very well and was recently made the off post Squad Leader, in
October he�ll become an A1C. Attached please find a recent photograph of
the two of us.

Cheers!

Amanda

Amanda Warr
Editor in Chief - Best of Texas
Cell: 214-263-3851
Top of page



July 22, 2010 



hey steve

this is my new email adress for anyone who wants to get in contact with me..
i would like to give you an update on my recent life i guess.
scott warr is doing fine after his stroke but after i have recently
graduated from college i will be having austin (14 years old) living with
me to be a sort of mother figure in his life. we will be moving to wilsonville
oregon so that he can go to school with todd nelsons step son jake and so that
we can have some support from austins aunt and grandma. wish us luck i just
got a teenager on my hands!!

hope all is well and GO BEAVS!



Top of page
 May 31, 2010 
 


Steve;  this is the update for the military page for the Max Warr clan

Max Warr- Merchant Marine 1944 to 1947

*     Stationed in Catalina, Ca. and Hawaii as Tug Boat deck hand.

Billy Max Warr Jr. - US Army Retired

*     Numerous tours in Iraq.

Rod Warr - US Air Force Retired 24 years

*     Currently Air Force civilian as an Aircraft Mechanic

Bryan Jacobs (Rod and Vinnie) - US Air Force 18 years and counting

*             Stationed in Okinawa

If anyone has more info feel free to add

Rod



 May 31, 2010 
 


I've been in Las Vegas for a week bringing Mom back to Delaware
for awhile. I will update the website as soon as I get back.
Good idea Don.

Rod






 May 30, 2010 
 


Thanks Steven, I ran up to Amarillo over the weekend and Dad got
a big kick out of it. I'm thinking Rod is gonna bust my chops ...
I love the fact you put the '?' mark over his.....

Don



Top of page
 May 30, 2010 
 


Wow!!!  I love seeing this history.  I hope that someone fills
you in about Uncle Max.  I was under the impression that he was
Navy, but cannot be certain.
Thank you for sharing about our family military history.  I
remember Mom (Mae) telling me about how Grandma signed papers
giving the younger boys permission to join.  Hard for her to do
mom said, but kinda had to.  Hard times with Grandpa having passed.
Thank you for sharing about our family military history.

Freddie Mae



Top of page
 May 29, 2010 
 


Just a correction.  Billy Max Warr, Jr. was in the US Air Force
from 1966 - 1972.  He died in a mid-air crash between a C130 and
Navy Fighter plane.  14 men died in this collison.  Bill was a
Flight Engineer and making the US Air Force a career.   He left
behind his wife of 5 1/2 years and three children ages 4, 2 and
1 year of age at that time. Bill is buried at Eternal Valley in
Newhall, CA Thanks,Susie (Warr) Miller P.S.I think I was told Max
Warr was in the Merchant Marines.  You could check with Bonnie or
Rod for verification.

Susie Miller



 May 24, 2010 
Top of page



Hello all,

   Well, another Warr has answered the call to duty. I'm proud
   to say my son Joshua just completed boot in San Antonio
   (Lackland AFB). I was very impressed with the extended training
   program that included tactics and defense, definetely not his Dad's
   Air Force - and it costs 5 bucks to get your hair mowed now!!!!.
   Anyway, he's off to Monterey, CA., for almost two years of Russian
   language school. I never knew what he was talking about before but
   COME ON!!!!  Anyway, a great opportunity and I'm very happy for
   him and his wife Amanda.

p.s., my condolences to Judy and her family.

pp.ss. Anyone ever consider adding up all the Warr's that served?
I thought about it during the Lackland graduation ceremony when they
asked for vets to stand. I think we have quite a few and I'm pretty
sure Rod was but they'd accept anybody in back in those days.....

I have Uncle Don's Zippo lighter from 1953 as USAF MSGT in Korea.,
lot's of detail, pretty cool......And I'm sorry Nick, we can't all
be Marine's, (don't say it)....

Don (Sam)




Top of page
 May 17, 2010 



To our family and loved ones,

We are sad today to notify you that we are mourning the loss of
Becky L. Annison (Roderick, Judys daughter).  We lost her in a
horrible accident on May 16, 2010. Judi is staying with Sonny
and Kay in Spokane, WA

Sonny and Kay Roderick





Top of page
March 30, 2010 



Hi Steve & Kathy:

Thought I would let you guys know I have moved to Spokane Valley,
Washington a few months ago. I had lost my real estate office job
and I just wanted to be near Mom.  Mom (Mabel) will be turning 90
yrs. old this May 14th.  She looks beautiful and healthy.  I can
only hope to be as much at her age if I make it till then. Also
have some bad news.  My brother-in-law, Dick Juell, died this last
January.  I understand he died of natural causes in his favorite
chair.  A very intelligent man and so very, very funny.  He will
be missed by a lot of us. Keeping up with Ken's recovery. The
picture of him looks great. You guys are so very strong. He looks
like he has improved so much. I have enjoyed your journalism.

Love you guys,

Judy Annison



Top of page
January 22, 2010 



Eve Rose Hamilton
Was born January 21, 2010 at 11:52 pm...  She is 7 pounds, and 21
inches tall...  Mother and father say she is really cute...  Mom
and daughter are doing fine after more than 24 hours coming into
the world...  Its official, I am a Great Grandfather...
There are now 5 generations of us living on the planet...  I don't
think that happens often...




Top of page
August 14, 2009
Hello Steve,

My name is Jennifer.  My dad is Kevin, son of Max and Bonnie Warr.
I haven't sent any pictures for the family website in quite some
time and thought it was time to do so.

Here are the descriptions for the images:

 5144,5173,5191,5192 --  Thanksgiving 2008 at Tom's place

 5153 --  my daughter Anna and I
 5266 --  my children Erik and Anna

  0654, 0661, 0664, 0682 --  My papa's memorial January 2009 at
  Tom's place

  And finally, my husband Shawn and I welcomed a wonderful baby
  boy to our family.  I've included a couple pics of him.
      --  image #6183 and his announcement

My best,

Jennifer Trojahn (Warr)

Top of page
August 14, 2009

Hi Steve:
My computer was down for a couple weeks and just now picking up
your message. The reunion was just as fun as ever. You and your
whole family was so missed and it was so obvious. We were all
thinking of you guys and how strong all of you are. Aunt Dorothy
was totally missed. She is such a lovely person. There were a lot
of campers set up. I think all the spots were used. Contest on
the most decorative set up and, of course, Chuck won. His spot
looked like an Hawian Island. My car broke down and had to rent
one while they were fixing mine. Sure wasn't ready for that.
Whole new transmission so my trip didn't go too smooth. Camera
broke and I have no pictures. Please. someone should be sending
theirs in to you. We all had such a good time. Sure appreciate
you keeping us informed with Ken. What a strong guy he is and I
sure wish him the best for him to heal.

Love ya,

Judy Mae Roderick Annison

Top of page
July 24, 2009

Ya Steve, we missed you and the other Warr boys.  My daughter
(Maelee) played photographer.  I am sure that we will have many
to send.  Aunt Mable was the Reunion Queen for the weekend and
we were all her royal subjects.  Starting with the little ones,
they went up and got beads from the queen and a kiss.  Then we
big kids followed in line.  Maelee got a pic of everyone with
her I think.  Aunt Bonnie and the boys came to Tammy and Dales
Thurs evening for the dinner.  They had taken Uncle Maxes ashes
out on a fishing boat that day from Gold Beach.  They didnt stay
for the reunion.  It was good to see Aunt Bonnie for the time we
got to though.

I won the painting that your Mom did for my Mom.  I am totally
trilled!  :)

Hope all is well and hope to see you at the next one.
Love,
Freddie Mae

July 8, 2009

I have an update to post on the family site.  I am engaged to be
married.  My finance�s name is Michael Sanchez.  We are planning
for a 2010 Summer Wedding.  I am really excited.

May 5, 2009

Hi Steve,
My Dad, Sam, ask me to check this web site for any updates on his
family.  He wanted me to tell everyone HELLO!
Thanks
Barbara Lytle

Top of page
January 8, 2009

                      Wilford max Warr

                   Aug 17 1927 � 29 dec 2008



The family of Max Warr invites you to attend his Memorial Service
to be held 12:00pm, January 18 at the home of his son, Thomas Warr
41555 47th Street. W, Lancaster (Quartz Hill), California 93536.
http://maps.google.com/maps

For directions and local hotel information, please contact
Rod Warr: rodnvinnie@comcast.net 302-335-4862

Or Tom Warr: 661-886-4682 to RSVP and for additional information.

Please bring pictures and your memories to share.


Top of page
January 1, 2009

Steve:
My Dad Max passed away Dec 29 at 11:00 at.  It was peacefull His sons were
with him. There will be a memorial at Tom's house in Lancaster eather January
or Febuary have'nt sent a date we will let everyone know.

Love to all Rod

December 21, 2008

To Steve and All;
This is Rod(Max & Bonnie) Just wanted to keep everyone in the loop.
My Dad has been in the ICU for the past two weeks with pneumonia. I
am with Mom for a few days to help out. Please update the e-mail
address  maxnbon@dslextreme.com

Love to All and Merry Christmas

Rod

Top of page
January 4, 2009

Hello family!
We have booked the Lavern Park camp ground again for this years Warr family
reunion.  The dates are July 17 and 18th.  Place; Lavern Park,  Coos Bay
(Coquille)  Oregon.   Our last reunion was such a great success lets keep
it going!  A letter will be going out later this year.    My love and prayers
go out to Aunt Bonnie and family....Uncle Maxx will be greatly missed by all.
Please post this with my e-mail address if any questions.....tammyboyer@aol.com

       Thanks...see ya this summer
       Tammy Boyer (Fults)

Top of page
December 22, 2008

...my Son Scott survived a mild stroke on November 2nd, 2 days after his wife
Paula passed away in Portland, Oregon where her Mother and Sister live.  (Scott
and the 2 boys live in Fremont, California)  They had been separated for about
6 months...  Scotty and his sons were with her when she passed.

Scott was sent home from the hospital after a week with strict orders to;
1.)  Stop drinking, 2.) Start physical therapy to regain the use of his
right arm and hand, 3.) Lose weight and get on an exercise program, 4.) Take
the meds prescribed for him for high cholesterol and high blood pressure...

Barry

Top of page
December 21, 2008

Thanks for taking the time to post information about Ken and his family
including your own activities. Our hearts go out to you all during this
difficult time and our prayers are with you. May you especially  be
uplifted this Christmas and know God's love for you. I also looked at
Warrpath today and am so grateful for all the pictures and connections
you are maintaining for our family. Thank you, Thank  you!!

Update: My grandma Sylvia Jean Palmer passed away last Sunday December
14, 2008. She was 83yrs old. She had a stroke and eventually her heart
stopped. Her husband Raymond Palmer if you recall is Grandma's (Dorothy
Warr) cousin. They both have those long lasting Nay genes. They both have
those Nay eyes that remind me of Grandpa Nay. They also keep themselves
so busy with working on something (Dorothy and her knitting & Ray working
in the yard or cracking nuts), it seems to keep them going.  He is handing
tough, but not in the best of spirits after losing his beloved wife of 65
years.

Love

Brenda

Top of page
November 20, 2008

Hi Steve!

This is Tiffany Parks (Juell)  Shirley and Dicks daughter.  I just found
out about the wonderful Warr path website and I wanted to see if you could
put us in your address directory with my web address. Tiffparx@aol.com.
Our address is 17551 Misty Lane Huntington Beach, CA,  Our phone # is
714-846-2312.  My family is Me, Joe, Madison (18 Nov. 30th), Conner 16
(7/18/92), Chase 13 (12/29/94), Mallory 10 (4/17/98).  Thanks for the
wonderful website!  My sister Jennifer threw a 80th BDay for Aunt Peggy
and I will be forwarding some pictures of that with Mabel and Tom and
Fran Anderson.

Have a Happy Thanksgivin!

Tiffany

Top of page
November 18, 2008

How is everyone?  New information.  I moved just recently to Rohnert Park,
California which is in Sonoma County.  I absolutely love it.  I bought a
mobile home.  I work in Santa Rosa and I am very happy here.  My new
address is 608 Corte Moreno, Rohnert Park, CA 94928.  Please send any
information on upcoming Family Reunion 2009.  I am going to make every
attempt to make it this coming year.  I am going to get the brothers
Billy and Scott to come as well with there family.  Thanks.  I have
attached some pics of family.

Top of page
October 14, 2008

Dear Steve,

My Mother Charlene Warr passed away this morning.  She had uterine cancer
that went into her bones.  Marty flew in from Seattle and we were all with
her until late last night and she died just a few hours afterwards.

She chose to be cremated.

I have attached a picture of her after her first surgery when she was feeling
pretty good.

Peace~Erin Warr

P.S please note my new email address


Life is not just the number of breaths we take ~~but the moments that take
our breath away ~~ smile ! it improves your face value :o)


February 16, 2008

Hi hope everything is well with everybody. my e-mail has changed, it is now
taylor0128@ca.rr.com. Also do you happen to know when the next reunion is.
Thank you
                                 Scott Warr

Top of page
December 16, 2007

Merry, Happy and a great big Ho, Ho, Ho!!  Happy holidays!!!!

This past year has been a wild one for yours truly.  I have been in
many different situations in my life.  I have pretty much found my
place at my job which I have had for approximately five months.
I am very happy working at Sideman & Bancroft.  Proud to be part
of a firm that takes value in the work they do for the community.
I am living with Gina Isi and her children Nikka and Brianna.
Great roommate situation.  Life has been quite simple.  My children
are healthy and strong minded individuals whom I am proud of each
and every one of them  (all four of them to be exact).  Felicia (14)
is in high school and keeping her grades at a very decent reputable
level of pleasing her parents and her chances are good when wanting
to tryout for the high school tennis team.  Meghan (12) is a big 7th
grader now and grower taller then me.  She has truly found herself
and has confidence to boot.  She played soccer over this past fall
season and did rather well for playing with girls much older then her.
Skyler (8) is still as cute as ever.  Now I have to start focusing on
treating him no longer as the baby.  He is a big boy now as I am so
frequently reminded of by him. LOL.   Skyler has really exceled in
many ways.  He enjoyed soccer and met many new friends.  Skyler is
a bright kid and is very sweet and generous young man.  Justin is
still living with his dad and trying to get through his own situations
in life.  He too has grown into an independant individual which is
hard for me to accept, but he is almost 18 and I have to let him
grow and be responsible for his actions.  I love them all.  Each
day I learn different ways of how to raise children.  They are
constantly throwing a damn curve ball our way as parents.  Sorry
there is no book for this.  LOL.
I want to say I have been blessed with so many great friends in my
life and that to me is the best gift of all.  Thank you for the year
of laughter, support and love.  Let's continue the trend.  I plan on
it getting better every year.  The year 2008 will be the best yet.
I have so much to look forward to.  Cheers.

Scheryl Warr

Top of page
May 28, 2007

I was surfing, and found your website.  According to some family history
information we have, my husband, Martin George Rockwell is the great
grandson of Elizabeth Harriet Ames and Walter McFarlane Packer.  Their
daughter, Eliza Pearl Packer, was my husband's grandmother.  It was
wonderful to find their pictures on your website.

Debbie Rockwell

Top of page
January 22, 2007

Hi Everyone,

I just want to let everyone know that Elden passed away this morning around
8am mst.  He died peacefully in his sleep.  The funeral will be in Eugene
and I'll let everyone know the details as soon as possible.  Mom's doing as
well as expected but any phone calls to her would really help.  Her first
comment after she realized he was gone was, "Oh, Elden.  I love you.  Goodbye."
Then she turned to me and said, "We knew it was going to happen.  It's a blessing
that he won't have to suffer any more."  Then she started to cry and all three
of us had a good cry.  We then said a prayer over him and released him to that
God who gave him to us.

Please pass this email on to the rest of the family.  We will probably have
his funeral this coming weekend or some such.

Love, Dennis

The funeral for next Monday January 29 at 1 pm pst in Eugene.  It will be held
in the LDS church where they went to for so long.  The address is 1100 President
Street, Eugene, OR 97401

Dennis



Top of page
January 16, 2007

Tammy Boyer (David Fults daughter) here!!!!
        Billy Roderick jr. and  I have just booked a private campground here in
Coos Bay Oregon, July 27, 28 and 29th 2007 for the Warr family reunion...Its a
great park and should accomidate all our activities.   Sonny and Kay should be
sending out a letter soon.   Put the dates on your calender.....pass the word
and any questions you can e-mail me at tammyboyer@aol.com

Top of page
December 22, 2006

Hi family!!!  Was just sitting at work and family popped in my head, so decided to
take a break from the boring paperwork and check out what's happening with the Warrs.
Missing family and hoping all are well.

This is a temp job and dont know if I will be hired on permanent yet so any replies
would be best sent to the freddie47@comcast.net

We are all fine.  Maelee, David, Michelle and Lexus will all be over for pj party
Christmas Eve.  New thing I started last year.  I even invite friends over and
they too come in pjs.  Lots of fun!

Sorry to hear about Elden.  Hope Aunt Dorothy hangs in there.
I am real bad about getting Holiday Cards out so just want to say....

MERRY CHRISTMAS TO ALL AND HAPPY NEW YEAR!!!

Missing you all,
Freddie Mae

Top of page
December 5, 2006

Hi Steve, it's Don Warr (Sam). Can't seem to link on the website for emailing.
Client not available or some such. What's the status of reunion in Coos Bay?
I'm going to try and make it. I live now in Frisco - north of Dallas and am
thinking of an exhausting but fun road trip next summer. Any chance of putting
a NEWS form on the website. I know that can get too close to being like work
however.

It's funny, my sons (21 and 23) suddenly have alot of interest in our family
history and badger me for stories. Reminds me of Eugene, COLD Coos Bay, et al...

Sam and Wanda are doing fine ....

Hope everyone is well and thanks once again for the website. And an interesting
FYI - my high school/college/while I was in the military sweetheart found me by
googling our name and came across the website. Second chances?????? Oh, and I
am not married - figure I better make that clear...


Top of page
December 8, 2006

Hi guys, (please forward this to the rest of our family)

Just to let you know the latest.  Elden has now deteriorated to the point where he is now
confined to a hospital bed.  We have it situated during the day so that he can look out
the window.  The last few weeks has shown a marked decline.  He cannot walk anymore.
Even with two people holding him up, it's more of a sliding his feet across the floor.
He just can't get the signal from his brain to his legs even though you can tell he is
trying.  He leans back which causes us to push him forward and he thinks we are trying
to push him over frontwards which causes him to lean even farther back.  If I try to
show him that if I let him, he will fall back, he gets angry that now I am trying to
make him fall backward.  It's very frustrating for him and us and it just won't work any
more to get him to walk.  A wheel chair is ok to get him from place to place but getting
him in and out of the chair is extremely difficult not to mention the toilet and the bed.

He no longer knows how to brush his teeth.  We've been doing it for him but I don't know
how effective we are.  He doesn't understand when we try to roll him over to clean and
change his underwear so he just gets angry.  The nurses from hospice are really great
with him, firm but great.  He gets angry at them and they just ignore it and keep on
doing what they need to.  At this rate, I'm not sure he will last through the year.  He
may plateau again which he usually does in his deterioration process, so we'll see.

As for mom, she is really depressed seeing Elden deteriorate this quickly.  When she
stays busy, it's bearable.  However, she just finished making an afgan and has no desire
to make any more.  I think what I'm going to do for the next little while is get all of
her pictures out and have her help me organize them into books and such.  She also has
a ton of slides that I may turn into pictures or on to a dvd.  The dvd is pretty pricey
but so are having all those slides converted into pictures, so I'm not sure which
direction I'll go.

To top it all off, mom went to the doctor yesterday because her quivering and pain has
markedly increased.  What we found is that she has a severe bladder infection so we
have medicine going into her for that.  It has really wiped her out today.  I've been
pushing water into her (which she resists) and now she is taking a nap.

As for my trip to Wenatchee, Washington, to find Joe, I'll go if mom is feeling better
which I expect she will.  To say the least, I'm a bit worried about her.  The last time
I saw her like this is when I went to Eugene when she had pneumonia.  She was extremely
wiped out from that and she isn't quite so bad this time, but it is still a bit scary.
With Elden's deterioration, I'm really not ready to see mom deteriorate.

Two mornings ago when I came in with Marti to get Elden up (the last time Marti and I
were able to do so without the nurses) I noticed mom was feeling really down.  It could,
on hindsight, have been the precurser to her simptoms of the bladder infection (confusion,
pain, wobbly legs, grogginess, etc).  Anyway, I asked if she was all right and she said,
"I can't remember any of my grand children.  Do I have any?"  I almost wanted to cry.
After we started reminding her of all of her wonderful grandchildren, she said she now
remembered some of them but that she hadn't seen them in years.  I then reminded her of
her wonderful birthday party four months earlier and how many of her grandchildren had
been there.  "Really," she said as she brightened up.  "Did they call me 'grandma'?"

Anyway, as for my trip, hospice has informed me that they will provide respite care for
up to 5 days in the local nursing home, so I'm going to put Elden in the nursing home
the day I leave.  They have a van they will use to transport him and I feel confident
they will take good care of him for those few days.  Also, there will be some volunteers
and friends from the church who will look in on mom while I'm gone, so I think she will
be ok.  Marti will be in her last week of the semester so she can't take any time off to
stay home, but I think I'll have plenty of people to watch over mom.

Guys, this is all so sad.  Taking care of these two wonderful people has really affected
me more than I thought it would.  It will be hard to let either of them go.  If you get
a moment, call or write to mom.  She will appreciate it greatly.

Love from Rexburg,
Dennis

Top of page
July 29, 2006

Steve:

Sorry about not getting back to you, I've really been busy with new relationship
and new career..  It was great hearing from you with an update about your family
especially news about the new babies.  They are so great and lovable at that age.
I know Brenda's 2 are great, we're happy that hey aren't quite the same age with
being 15 months apart in age.  They sure do keep Brenda and Shaun busy and Belize
when she is home.  Belize just finished her first year at BYU and is looking
forward to next year.

Scott's 3 are sure growing fast.  Britany Graduated from Ashland Highland High
School in June, very nostalgic day in all our lives, we were all there for the
ceremony along with a couple of days.  We all loved living in Ashland so much,
it was a great time in all our lives.  It was especially great in that both Robin
and Scott Graduated 24 year ago at the very same High School,  Logan at 15 now
towers above both Scott and I at 6'1" and is doing great also at Ashland High.
Austin is a brave little guy just like his father at 8 years old  has no fear and
very mischievous and having the time of his life.

Jennifer, on the other hand is having some major difficulty with Post Partum
Depression and Cassidy, her 5 month old is having difficulty with premature
fusion of the scalp and may have to be fractured to allow proper growth of her
brain and correct the growth so as to restrict chances of permanently being
deformed.  It's been a very difficult 5 months for all of us, especially
Jennifer beginning with a 2 1/2 month premature birth, we are all praying for them.


Barry Warr
LOAN OFFICER
FIRST NATIONAL MORTGAGE SOURCES
Office:  602-385-1370 x 174
Toll Free:  886-884-6977 x 174
Fax:  775-618-3136
E-mail:  bwarr@dmmarketinginc.com

Top of page
  July 13, 2006 



Lew (Mable) Roderick Has made a near miraculous recovery from a horrific automobile
accident on April 19, 2006.  The company truck he was driving was T-boned by another
truck injuring his entire left side.  Ribs 2 through 11 were fractured and his left
arm was nearly shattered.  The injuries are particularly vexing because, as many of
you know, he is he is left handed.  Lew was on a respirator for 9 weeks and it was
touch and go whether he would survive at all.  He is now able to take calls and
I am certain he would love to receive cards and letters.

702-877-8898

Health South Valley View
1250 South Valley View
Las Vegas, NV 89102


Sonny and Kay were understandably distracted, and so decided to cancel the reunion.
Now that Lew is recovering,  Loretta, Sonny and Kay are on track to head up a reunion
in the summer of 2007 in Coos Bay.



  May 29, 2006 



Hi Steve!

The reunion will be at Sonny and Kay's in Spokane, Washington.  July 14,15 & 16th.

4610 N Farr Rd
Spokane WA 99206
PH:  509-924-0321

Golf will be on Friday the 14th in the morning.
Horseshoe tournament and games.
There will be horseback rides for the children.

Our menu will be the same as usual.  Think of unique salads to make and deserts.
Bring your own beverages.  Old time country breakfast $1.00.

Dont forget the raffle table.  This is what helps finance our reunions.

Some motels that are close are Super 8, Motel 6, Quality Inn, (has indoor
pool and resturant) and The Hampton Inn.
Some RV parking.

This is basicly the letter that Kay sent out.  Second notice.

I heard it's your Moms birthday that same weekend and that you all have plans for that.
I had a email from Dennis that told me about that.

Hope the info helps.....  Hope all is well with you......Take care....Freddie Mae




Top of page
  May 21, 2006 



hey, this is billy max warr, grandson of max and bonnie. wanting to find their
email address. the one I have doesn't seem to be active. I am currently deployed
again to Iraq. This time I am flying UAVs. It's a great job and I really enjoy it.
Anyway, my family and I will not be attending the family reunion this year due
to my deployment.

SSG Billy Warr
Bco 1STB, 1BCT 101ST ABN DIV (AASLT)
KIRKUK, IRAQ  APO AE 09335



Top of page
  April 2, 2006 



Hello,

My name is Jennifer Trojahn (Warr).  Bonnie and Max are my grandparents and Kevin Warr
is my dad.  I have been meaning to send an email for some time now, but have never gotten
around to it until now.  My husband Shawn and I live in Las Vegas, NV and have been here
for almost 5 years now.  We have a son named Erik who will be 2 years old in May and we
welcomed our little girl Anna this January.  I have sent some pictures of my family to
share on the Warr website.  If anyone ever makes it out to Vegas, send us an email,
we'd like to meet up with you!

Best wishes,
Jennifer
weirdandgilly@hotmail.com



Top of page
  April 2, 2006 



Hi Steve.... My daughter and I were sitting at dinner talking about family reunions.
Decided to check out the warr web.  Very cool. :)
Can you believe that it has been 2 years since Mom passed.  We're thinking about
doing a coast trip to celebrate her life again this Saturday.
I would love to be added to the list of email addresses.
freddie47@comcast.net
I love to write.  Hope all the family is doing well.  Take care...see you at the reunion.
Freddie Mae





Top of page
  November 13, 2005 

dear sir,

I am 15 years old, and I live in Malta. my second surname is also Warr (i am not married)
therefore being Schembri Warr. I found your website very shocking, I did not know so many
Warrs in the world existed.

Please I am very interested in the subject, so please if you know how the surname
originated let me know.

A fellow half-Warr

Luke
schembrig@vol.net.mt




Top of page
  August 19, 2005 



I finally have photos of all my beautiful children.  Left to Right Felicia (12); Meghan (10)
; Justin (15); and Skyler (6).  My extension to the Warr Family.  The guy with me is my
love Barry.  I love and miss you Granny and Poppa.  I hope all is well.

Scheryl Warr



  July 30, 2005 



This is a picture taken last October 04' of my younger children Skyler, Meghan and Felicia.

Scheryl Warr
Legal Secretary for
Stuart R. Curran, Esq. and David S. Semel, Esq.
130 Sutter Street, 7th Floor
San Francisco, CA 94104
Tel:  (415) 391-6182 ex. 126
Fax: (415) 391-2904



Top of page
  July 30, 2005 



Hi Everyone!


Our Brenton is now aboard the USS Nimitz in the Persian Gulf.  He is what
is called a Plane Captain responsible for making sure that the aircraft is
good to go before takeoff and after landing.  As you will see from his note
(below), it is a tough job in difficult conditions, but he seems to be really
enjoying it.  Those of you who know Brent, when you have a minute or two we�d
appreciate it if you would send him an email to his new email address:
Brenton.Warr@cvw11.navy.mil

or a letter to:

AN Brenton Warr
VFA-41
Unit 60123
FPOAP 96601-6111

VFA-41 is the famous Flying Aces squadron of FA/18 attack jets.  In related
news, Brent has invited me to join him on a Tiger Cruise (about 10 days
aboard the Nimitz sailing from Hawaii to San Diego, sometime around
Halloween), and I�m very excited!

Our best to everyone,

Nicholas Warr
Partner


www.stonehillproductions.com
4030 Little River Road
Hendersonville, N. C.  28739

828-697-6159 voice
619-820-6028 cell

-----Original Message-----
From: Warr, Brenton P. AN (VFA-41) [mailto:Brenton.Warr@cvw11.navy.mil]
Sent: Thursday, July 28, 2005 7:19 AM
Subject: Greetings From the Gulf pt. II

I had to go in a hurry last time, so I ended the email a little abruptly...
I'll pick up where I left off.  It's hot as hell here, the racks and food
suck, and the work is hard as hell.  I can't really complain though,
because it can always be worse... I could be in Iraq or Afghanistan, and
believe it or not, I'm kinda' having fun with it.  It's a neat job and
watching the takeoffs and recoveries can be pretty awesome.  And the
work can be pretty satisfying when you realize the larger scope of what
we're doing out here.

Anyway, the first thing you can do for me is circulate this and the last
email to all who care.  I cannot acces my hotmail from the ship so I can't
get to any of the contacts I have saved to my account, so if you pass this
on, and encourage everyone to write me at this address, and send me letters,
I'll have email and snail mail addresses to allow me to keep in contact
with everyone.

As for a care package, the only things I can think of are as follows:

1) A good set of "Mechanix" work gloves.  (Everyone else was issued these,
but my command saw fit to issue me heavy rawhide work gloves, which are
perfect for working  with bailing wire, but suck for working with a plane.)
"Mechanix" gloves are form fitting work gloves that protect the hands while
still allowing for manual dexterity.  I'll need size XL.

2) Some stationary w/ envelopes.

3)Some "liquid skin" for my blisters.

4) Some Dr. Scholls inserts for arch support.

5) A case of "Clif" bars, assorted flavors.

6) And for the "shop" some kind of candy or something, like those bags you
can get from the grocery store, that have a whole bunch of miniature candybars,
or something like that.

Anyway, I miss you guys a whole bunch, and I look forward to the cruise with you pop!!!

Love you, B-

-----Original Message-----
From: nicholas@stonehillproductions.com [mailto:nicholas@stonehillproductions.com]
Sent: Tuesday, July 26, 2005 16:58
To: Warr, Brenton P. AN (VFA-41)
Subject: RE: GREETINGS FROM THE GULF!!!
Importance: High

Hi Brent!

It is truly great to hear from you.  You bet, the US Navy flag is flying, and
if anyone gives me any crap about it, I�ll send them your way (just kidding!).
I am just so proud of you, I�m about to burst at the seams!!

I am totally signed up for the Tiger Cruise.  I�ll go back on the travel agency�s
website and get everything started there.  Pam and I talked it over, and we both agree
that it�s a once-in-a-lifetime chance for me (and you) and I wouldn�t miss it for
the world.  No conflict with travel plans.

Stay in touch, and let us know what kinds of things you want us to send in your
first care package.

Much love from Hendersonville,

Dad.

-----Original Message-----
From: Warr, Brenton P. AN (VFA-41) [mailto:Brenton.Warr@cvw11.navy.mil]
Sent: Tuesday, July 26, 2005 7:35 AM
To: nicholas@stonehillproductions.com
Subject: GREETINGS FROM THE GULF!!!

Hey pop!!!  Hope you're flying the Navy flag proudly (hope your Marine buddies
aren't giving you too much shit about it!!!)  The Tiger cruise is actually from
HI back to San Diego, and it's about 10 days.  They're targetting to pick the
guests up around Halloween, so it may conflict with your travel plans... hope
not though (I'd REALLY like you there, just be prepared to climb a LOT of
Ladderwells and sleep in a coffin sized box!!!  You won't be able to get up in
one of the fighters, but you WILL be able to see an airshow from the carrier
deck and I THINK you might be able to go on a "COD" flight in an E-3 or a C-3,
so you may get to experience a catapult takeoff, and arresting gear landing (I've
only done the landing part thus far, it's pretty ...abrupt.)  There are 2 Marine
squadrons aboard this ship, so you'll fit right in.

It's pretty exciting stuff out here, they had me up on the flight deck by the
third day, and I'm trainiing to be a "plane captain."  A plane captain preps
the jets for departure, and secures it when it lands.  Strangely, although it's
the entry level position, it carries a sizeable amount of responsibility as I
would "own" my jet and would have the final say in whether or not my plane flies,
and a great deal of accountability if something goes wrong.

As for the boat itself, it kinda' sucks here, but I'm adjusting, the food can
be gross, the accomodations suck, and it's hot as hell (average of 100-120
degrees on the flightdeck,) but I COULD be on land in Iraq in 140 degree
average weather sleeping in a tent!!!

gotta go!!!

B-

-----Original Message-----
From: nicholas@stonehillproductions.com [mailto:nicholas@stonehillproductions.com]
Sent: Saturday, July 23, 2005 23:09
To: Warr, Brenton P. AN (VFA-41)
Subject: Tiger Cruise: Sign Me Up!
Importance: High

Hi Brent!

Your mom forwarded me your email, and it looks like she can�t go this time, but
I would love to go.  Do you really think they will let a Marine loose on a big
US Navy ship?  I wasn�t quite sure what a Tiger Cruise is, but I did a Google search,
and I think it�s 6 days or so aboard the USS Nimitz.  Right?  Boarding at Pearl
Harbor, and cruising to the Middle East?  Can you arrange a ride in the back seat
of an FA-18 for me?  Preferably in a combat zone, so I can personally torch a few
&$%#(**&$&@%$ terrorists!!  I�m sure with your rank and �influence� that can
be arranged��

I know your email said that you can invite two, and that you were targeting Steve
and Brian as well as me, so I guess I just want you to know that I would love to
have that experience, so if it works out at your end, consider me �signed up.�

I will be going to Kansas City from 1 � 7 August for my annual 1st Marine Division
reunion, but close to home before and after that.  Let me know as soon as possible
what you would like to see in your first care package, and we�ll get it going.

Take care, Brent.  Keep your eyes open, run fast, and keep your head down.

I love you,

Dad.





Top of page
  July 5, 2005 



I have two new e-mails:  work:  swarr@ckrlaw.com  and personal:
scherylharder@yahoo.com   I would love to hear from everyone.
I live in San Francisco with my wonderful boyfriend Barry Machin
and he has been in my life for almost a year now.  My children
Justin (15 yrs); Felicia (12 yrs); Meghan (10 yrs) and Skyler (6 yrs).
I look forward to the next reunion for the Warr family as I do miss
everyone.  Please keep in touch.  Phone numbers:  cell (415) 299-2995
and home (415) 451-8003.  Take care.

Scheryl Warr



Top of page
  July 5, 2005 



Hello again Steve,
Thanks so much for doing all that.
Please feel free to pass on my email address rebecca.line@blueyonder.co.uk
to your brother or anyone else who would like to write to me.
I will keep reading your website as well.
All the very best,
Rebecca

  July 4, 2005 



Hello Steve,

My name is Rebecca and I'm writing from England.
I have recently found out that I am related to the Warr family.  My great
great grandmother's name was Eva Parker and her father was called John Sherburn.
John had a sister called Hannah Sherburn who married Abraham Pressley and
they had a daughter called Elizabeth who married Joseph Warr.  They came
from Sheffield in South Yorkshire, England and I live near there and work
in the city centre.  I have seen the lovely photos on your website of their
son Samuel Sherburn and I am really fascinated by it all.  The family joined
the LDS church and left Sheffield to emigrate to Utah and I would love to
know all about that if you can tell me anything.  I am new at all this
family history stuff so I would be so grateful for anything that you can
tell me!  I have been reading up all about the LDS church and how it started
to try and find out more!  I have also used the email address you gave for
Ric and DeeDee Warr who supplied the photos of Samuel and his family to
let them know who I am.  It would be so lovely to find out that I still
have some relatives over in Utah or anywhere else over there.  I would
love to be able to write to anyone who wants to and swop photos etc.
I notice that Samuel had twin girls in his family and both my mum and
her sister gave birth to twin girls also so it must be something running
in the family!  I took copies of the photos to show my mum and she was
thrilled.

Please, please get in touch and let me know anything you can; I would
love to hear from anyone related to me over there.

I did find out that Samuel died in a car accident which was really sad.
I have really enjoyed looking at your website anyway and would love

to hear from any of you soon.

With very best wishes,
Rebecca.



Top of page
  January 30, 2005 




Hey steve, Josh here (Grandson of Sam, son of Don)
   Sorry for taking so long to pass this information on to you.... (and
honestly, I would have figured dad to have emailed you on this.)
I got married on October 30th 2004 to the now Nicole Danielle Warr. It was a
wonderfull reception in Rockwall Texas.  We're about to have all of our
wedding photos put on to a CD and then I will be able to send some over to
you.  Feel free to post this on the website I'm sure the reaction of most
the family would be:
"Cousin Josh got married."
"We.... have a cousin Josh?"
The last reunion I went to I was 5 or 6 so I don't blame that reaction, but
hopefully Nicole and I can make it to a reunion soon!

Take care

Josh grnarro@hotmail.com







Top of page

  January 30, 2005 




Ric Warr Memorial Tribute and Party

Date: Saturday February 12th, 2005

Time: 1:00 PM

Location: The beautiful home of DeWhayne and Betty Gallup

1050 S. Pine Canyon Circle

Anaheim Hills, CA. 92807, 714-998-2929

Dress: Casual

Food and beverage will be served.

Driving directions from the South:

Take Interstate 5 North to 55 Costa Mesa Freeway North.
Take 55 until you get to the 91 Riverside Freeway interchange.
Go East on 91 until you see the Imperial Highway exit.
Turn right at the bottom of the off ramp (there will be a sign
at the bottom of the ramp that says Anaheim Hills �). Turn left
onto Nohl Ranch Road. Go several curvy, beautifully scenic miles
until you reach Serrano Avenue. Turn left at Serrano. Go through
2 lights until you see S. Rimwood. (S is small on the sign�hard
to see) Be prepared to make 3 quick turns, right on Rimwood, left
on E. Leafwood then take an immediate right onto S. Pine Canyon
Circle. The party is at the second house on the left. Parking is where you find it.

Driving directions from the North:

Take Interstate 5 South to 91 East. From there, follow the instructions above.

Area Hotels:

The Marriott Fairfield is around the corner at 201 North Via Cortez, Anaheim Hills, CA. 92807.
Ph # 714-921-1100. Rates are in the mid $70�s.

Embassy Suites Buena Park - 7762 Beach Blvd. Buena Park, CA. 90620 Rates are in the $100 range.

Check www.hotels.com or www.expedia.com for better rates. The Gallups
live 12 miles from Disneyland where there are lots of hotels at
reasonable rates. Other cities in the immediate area are Buena Park, Placentia and Orange.




  January 30, 2005 



This is Erin Warr writing from my Dad's desk.
Our Dad Ric Warr passed away at 12:10 am January 29, 2005.
For those who don't know, maybe you could send out a group email or
something, I don't know how to do that.
I am here with Dee Dee trying to help with arrangements for the memorial. He
wanted to be cremated so that is what we will do.

I don't know what else to write, just wanted to get the word out.

--------------------------------
From Marty

Tough news. I wanted to send you an email I sent out last night, in case you want to post
something on the website.

It's with a great deal of sadness that I inform you of the passing of my father, Ric Warr
at 12:10 am on January 29th, from complications resulting from cancer surgery. He was 72
years old. Pops had his bladder and prostate removed on January 17th, and was due to be
released the following Friday. I flew down on Saturday and he was still in the hospital
slow to recover. The nurses did a terrific job of trying to take care of him, but he had a
mild stroke and some problems with on of his arteries, but his blood pressure was good and
he was (seemed anyway) to be coming around. On Thursday I spent most of the day with him
and when I left, I actually thought he was getting better.

I called Friday evening and was transferred to ICU. He had started having trouble breathing
and they rushed him to intensive care. He stopped breathing in the elevator on the way down,
and they ended up putting him on a breathing machine (ventilator?) and also had to replace
some blood from internal bleeding. His blood pressure started to drop, and they kept his heart
beating as long as possible, but he expired at 12:10 am on Saturday. Friday was his
wedding anniversary, 20 + years with his wife Dee Dee who was with him when he passed, as
was my niece Cierra. He would have liked that.

I hope that this isn't too much info, but it's still fresh in my mind. I also hope that
this email isn't an intrusion. If you knew him, chances are you liked him. He was a better
man than I am, and I only hope I could be as caring, forgiving and as positive a person
as he was. He loved the shoe business, and he loved Nordstrom, and I would say for the
most part he had a happy life. I'm going to miss him terribly.

Thanks for listening. Take care of yourself...now!

Marty

--
Marty Warr
Buyer/ Men's Casual
and Dress shoes
Nordstrom Rack
Ph 206.303.2066

www.nordstrom.com





Top of page
  June 15, 2004 



Dear Family and Friends,

As reunion week quickly approaches, July 9, 10, & 11, we
are sending this to you as a reminder and hope to see you
 all there.

    We will be preparing our usual famous barbecued chicken,
macaroni and potato salad and coleslaw etc. Any
one able to bring salads, desserts, chip & dip, please do so.
The kitchen at the gun club is available for your culinary
expertise.  Please feel free to use it.

    We would also like to add that each family is responsible
for their own beverages. Coffee and tea will be provided.

    We will have the gun club starting Thursday the 8th thru
Sunday the 11th.

                          Schedule:

           Thursday - greetings, cooking, and etc.
   Friday - golf tournament, bazaar ticket sales, horseshoe
        sign up starts and spaghetti feed dinner.
     Saturday - horseshoe tournament, bingo, chicken
            barbecue, and bazaar ticket sales
   Sunday - breakfast (1.00 each), bazaar drawing, leftovers
                      and hot-dogs

    Everyone please don't forget your items
for our awesome funfilled bazaar and please
bring one dozen cookies.

             Hope to see you there!!!!!

             Reunion committee, Loretta, Sonny and Kay






Top of page
  April 2, 2004 




Hi Steve:  We have lost our beloved Aunt Mae and she will be greatly missed
by all of us.  We loved and respected her so much.  She passed away yesterday,
April 1st, 2004.  Graveside services will be held in Coos Bay at Sunset
Memorial Park at 3:00 on Tuesday, April 6th.  Thank you for this wonderful web site



  March 29, 2004 



hi,hows it going. I wanted to give you my email address. I am the son of billy
max warr(max and bonnies son). my email is taylor0128@comcast.net. my name is
scott warr. Thank you so much and see you in july.

                                            Scott



Top of page
  February 21, 2004 




Loretta Neitch

2202 W31stAvenue, Kennewick,WA
509-585-3730

Well again we are at the year of the Warr's Famous Family Reunion.

I am sorry it has taken so long to get the word out, but it was
just recently confirmed that we could rent the Gun Club in
Gold Beach, OR. The dates we have the building are July 9,10, & 11.
Our activities will be much the same.  \

Friday July 9: Golf Tournament. Max is the golf man. Please contact
him for sign up.

Horseshoe Tournament: Sonny is the man. He will start Friday for
those not golfing. It will continue on to Saturday. I believe the
Rodericks are still the ones to beat, so start swinging those arms.
Friday Evening spaghetti feed Gun Club.


Saturday July-10:---Chicken Barbeque:--Davie is the BBQ man. It's
a-man-thing so get in there guys.

Sunday July 11:  Morning Loretta and Kay will cook up breakfast for
all. $1.00 each all you can eat
Menu- sausage gravy, biscuit, eggs and pancakes.
About 11:00 AM will be the bazaar drawings. Following the bazaar
will be food again.

Loretta and Kay will ramrod the kitchen. HELP! HELP! HELP! Slicing,
dicing,laughing, stirring, crying and cleanup.

Bonnie will oversee the ticket sales for our bazaar drawing. She will
need help for selling tickets.

We will have penny jars and bingo for the kids. How about an old
fashion sack and three legged race? Anyone want to volunteer to
take on this task?

BAZAAR: Please one and all! Bring and item for this fun and wonderful
event that finances our REUNION. We do not care if you make it or buy
it. The important thing is to participate. We will accept anything from
a jet airliner to a  bar of soap (unused).

I hope I have covered all the bases of the reunion. If you have any
questions please call. We hope to make this another wonderful fun safe
reunion for all to enjoy. Your being there is what makes this a success.

God Bless and please have a safe trip. looking forward to seeing all at
our (19th) Warr Family Reunion.

love,
Loretta

P .S. Please pass this on to all your family members as I do not have
addresses for all and I do not want to miss anyone.

Reunion committee
Max and Bonnie 541-247-2758
Sonny and Kay 509-924-0321
Loretta 509-585-3730




Top of page
  December 5, 2003 




Hello Steve,

I'm Joshua Warr, Don's son and Sam's grandson. I just wanted to drop you a line and say
your website is great, it's good being able to see family I either a) don't get to see
or b) don't even know.  This is my business email, I work for a company called Clearsky
24 which does custom digitizing for engraving and embroidery and a part from that I'm made
quite a name for myself in the Dallas music scene being one of the most popular bass
players in the area ( I also opened for Peter Frampton over the summer).  This Christmas
dad and I are heading up to Amarillo to celebrate Nanaw and Papaw (Sam and Wanda's) 60th
wedding Anniversary I'll get dad to take some pictures of the event for your website if
you'd like.  Well I must be off now.

Take Care
Joshua





engraving@swbell.net
Top of page
  April 1, 2003 




Steve, I sent a few e-mails to friends and family, but it was to close to
air time, so I don't know how many watched. Wasn't He Great?? I'm very
Proud. I could see your Dad bawling like a baby if He had witnessed it.
  Love to aaaaaall Ric

I agree 100%




Top of page
  March 25, 2003 




Dennis:

Thanks for the thought, but I couldn't have watched this program as I just
read the e-mail I received today, after I got home from work.  It is
presently 1:07AM  EST 3/26/03.  Really to bad I didn't know sooner, or I
would have certainly taped it.  I'm sure that urban fighting is the worst
kind of warfare there is and I'm only guessing.  I would have liked to hear
my brothers thoughts on the subject, it's not a topic he has ever talked
about around me.  I am aware that he has written a book on the subject and
now he will tell a TV audience about what he knows on the subject.

Thanks for the effort Den,

Barry

-----

Nick presented himself very well.  He was very powerful in his assessment of
the war, assessment of history and support of our troops.  Very poised and
confident.  I was proud of him.

As for Nick not talking to you about his experiences, he hasn't talked with
me either.  He just doesn't talk about it.  He wrote his book in an effort
to heal.  The book is now being used by the Marine Corp as one of their
training manuals.  Go figure.

If you want to read the book, you can get it at Amazon.com or any of the
other major book stores.  It's called Phase Line Green.  If nothing else, it
might help you to understand your brother a little.

Dennis

-----

Anybody besides me see Nick on CNBC last nite? (3/25) He was good. I called
my Dad right away (Sam) and he said 'Hey it's Nicky!!!'
It was kinda creepy seeing  someone on tv that resembles oneself.....

Don Warr
Applications Administrator
Information Technology
Atmos Energy Corporation

ofc.972-855-9778
cell 972-679-2732
pager 1-888-780-6974






  March 16, 2003 



I wanted to let you know Billy no longer has access to e-mail.  His mailing address is: SGT Billy Warr
3/5 PLT, TF HHT 2-6 CAV
Unit #93406
APO AE 09303-3406

He was supposed to get to return to Germany on 4/16/03 but with impending war that has been canceled.
Hopefully, he will get to return to his family in June 03.

Please write him a short note, he would appreciate hearing from the Warr's.

Thanks,
Susie



Top of page
  March 1, 2003 




About Uncle Don

I believe that he was the Line Chief of the Squadron but not involved with
the actual mission. I know for sure that he was Line Chief of the Lucky Lady
the first plane to fly around the world. He was in the back up plane that
was to continue if the Lucky Lady went down. If you get in touch with Uncle
Sam He might be able to tell you more about the bombing as he spent some
time with Don While in Japan during the Korean War, also Sam was in a mess
on Guadalcanal and Uncle Bill was in a number of sea battles.  Sam can tell
You More I can't cause I'm to young. Let me know what you find out. Luv
Uncle Ric




Top of page
  February 6, 2003 



Dear steve, Thought it about time I got back on this thing. I will not let it
defeat me.  To catch  you all up on my mother, she is doing good.  She is
residing in an adult fosterhome called PARKHILLS ADULT FAMILY HOME. It is a
lovely new home just three blocks from me.  The care is excellent.  She has had
a rough time, but doctor has got her on strict diet for very little protein,
work with diabetes day by day.  She still has one heck of a sense of humor and
keeps them laughing and spirits up at HOME.  There are six residents and they
all love her.  Anyone in family who would like to call her, may do so toll
free @ 1-877-586-8688. LOVE TO ALL  LORETTA



Top of page
  January 11, 2003 



   My son, Bonnie and Max's grandson, is in Kuwait until April serving in the Army.
If any family members would like to write him here is his address:




        billy.m.warr@us.army.mil




I am sure he would enjoy hearing from everyone.

Thanks,

Susie



Top of page
  October 29, 2002 



Hi Guys:

After 25 hours, either flying or laying over, I finally arrived home at 2:00 a.m. today.
I only got 3 hours sleep the night before, so kind of grueling to say the least!  The trip
was absolutely delightful though.  Hey, see if you can follow this.

October 22, 2002 precisely at noon EDT, was selected months ago as to when Jennifer and
Trent were to exchange their vows.  There hadn't been any rain in Antigua for a couple of
weeks, but low and behold on the given day at about 11:30 a.m. a tropical downpour began.
This of course delaying the much anticipated and carefully planned outdoor ceremony.  As
time went by and the drenching continued the groom getting grimmer and more sullen.  The
bride began shedding the expected tears, tucked away and separated from him with her
entourage and absolutely beautiful in her full length white wedding gown which trailed 6
or 7 feet behind her.  The bride exclaimed at about this point from nowhere that, "Brenda
was having a baby, her water must have broke with all of this rain"!  We all laughed,
greatful for a little levity at this very strained moment.  The rain is simply not going
to stop, all parties getting more strained as the minutes ticked by turning into a couple
of hours.

Yours truly, decides enough is enough!  There had to be someplace in this tropical
paradise resort which took all 10 of us 2 days and very little sleep to get to, where
this young couple could happily exchange their vows.  I went on a quick tour, shortly
discovering the perfect spot under cover and with a view of the ocean, clouds and a
small island in the distance.  I then proceeded to tell all parties concerned, that
there are no accidents and because of the unplanned downpour, I had unwittingly
discovered the very best possible site for this momentous occasion.  I need to insert
here, that I had all these months been nagged by the date of October 22nd being of
significance somehow, but not sure of what.

The actual wedding vows were very happily exchanged at 2:40 p.m. EDT.  From that point
in time, everything fell into place as it was supposed to, including the private dinner
for the bride and groom.  The rest of us celebrated in our own special way, dining and
drinking (I don't drink alcohol any longer, over a year now) the afternoon and early
evening away.  Great time!!!

Upon returning to our room we found the message light in it's quiet blink.  I began get
excited all over again as I dial the hotel operator. Now, I'm hearing the news that
Brenda gave birth to a Baby Girl at 11:39 a.m. PDT and struck by the fact that these
two very special events were indeed remarkable, in that they occurred seconds apart.
I'm suddenly struck with the reason that the date of October 22nd had been nagging at
me all these months, is that I believe that it is also our Father's Birthday.  I haven't
verified this information, as all of my stuff where I would go to confirm is still packed
from my move.  I do believe I'm right however, please correct me if I'm wrong.

The rest of the 9 days were unremarkable.  Antigua is a very poor small island country
which won their independence from Great Britain only 21 years ago.  It has a mostly black
population of about 75,000 friendly, warm and polite people who speak English with a
unique dialect, but leans close to Britain's English.

Have to go to a meeting, I'll write again.

Barry



Top of page
  October 9, 2002 



 :-)  I will be sure to have you all including Dennis on our email notification regarding
the birth of our new baby (coming soon (within 10-15 days)!

Brenda



  October 8, 2002 




Sorry Steve, another correction.  My daughter Jennifer new e-mail address:
sunnymoos@aol.com   By the way nuptails will be celebrated on Antigua in the Caribean on
October 21, 2002 to Trent Wenck.  The wedding will be attended by myself, Carol,
Trent's parents and Jennifer's cousin Tammy and her husband Jeff.  We did have a great
celebration in Sacramento, September 28, 2002.  It was called a combination Bridal Shower,
Bachelor Party.  I called it a Wedding Reception before the Wedding.  It was great fun!
I still intend to followup as per your writing.

Barry



  September 8, 2002 



Dear Children, Relatives, Friends, Etc.:

Effective September 12, 2002, I am moving into a new Town Home, this is called the newest
adventure in Barry's life!  All changes are as follows:

Address:        1601 E. Highland Ave., # 1186
                     Phoenix, AZ 85016

Home Phone: (602) 230-5956

Fax Phone:    (602) 230-9028

Cell Phone:    (480) 220-8412

E-Mail:           haw2key@iqmail.net

None of the above information will be published, so please make a note of it for future reference.

As Always,

Barry/Dad/Grandpa/Etc.



Top of page
  July 28, 2002 



steve

enjoyed reply.  don't know what i'm doing. just got hooked up. It will
take me a while to learn this thing. My cat keeps walking over the key  board,
and i do not know what buttons to push, I would rather be cooking or digging
in my garden then trying to figure this thing out. Judy pushed me into this
machine, so here I am. It was great seeing all of you. looking forward to
next time. If  you chat to any family, tell them your country cousin is on
this thing and will reply in do time.

love to all,

Loretta




  July 28, 2002 



Folks:
If you have received this email, it means that I have communicated with you from this
email address sometime in the past year.
Please be advised that I am changing my personal email address.  My new personal email
address is:  nicholas.warr@cox.net
Please make a note of it.
Thanks, and sorry for any inconvenience.
Regards,


Nicholas Warr
(619) 445-1726 office
(619) 445-5871 home
(619) 4450924 fax
e-mail:  nicholas.warr@cox.net



  July 27, 2002 




 Please put me on the warpath web-site

Loretta




  July 27, 2002 



This is my son.  I wanted to send you this correct e-mail address.
It is Warr1492@yahoo.com.  He is in Germany now and hooking up to
AOL is quite an expense.

Correction for Scheryl Warr e-mail.  Scheryl68@yahoo.com.

Thought you might want to correct you family site email address.



  July 24, 2002 



Hello Steve,
Had a great time at the reunion. I would like to get a copy of the list of the attendees
when you get everyones info. You currently have my old email address which was the
roderickroad one.
Here is my updated info.
Take care and see you in two years...
Bill



  July 24, 2002 



Looks like everyone had a great time. The email address you have for me is an old one, I�ve had this one for awhile.

Thanks for the great site

Marty
budzrig@mindspring.com
--
Marty Warr

Have a good one!



Top of page
  July 24, 2002 




Pics. under Mabel

Pic # 3 Left to Right
            Sherise Roderick (Sonny & Kay)/Bill Roderick holding Baby Grace Roderick (Billy Roderick)

Pic # 4 Left to Right
            Jeffrey Stone (Arletta & Buddy)/Will JR (Bill Roderick)/ Arletta Stone (Sonny & Kay)/ Sherise Roderick (Sonny & Kay)

Pic # 13 Correct
Pic # 14 Correct

Pics. under Unknown (Baby Grace Roderick)

Pic. # 1 & 2 Left to Right
              Sharla Roderick (Sonny & Kay)/ Becky Annison (Judy)/ Katie Roderick (Billy)

I thought so.  Sorry!




   July 22, 2002 



 Steve. The correct spelling Dee Dee not Di Di that�s all I've found so far
site is looking great.   Ric



   July 21, 2002 




Hello,

Jennifer Warr here (max and bonnie's granddaughter).  Just wanted to give you a
spelling correction for my mom's name on the attendees list.  It's Kevin and Yvonne
Warr (with a Y instead of E) from Biggs, CA.  No biggee just wanted to let you know.







        trojahnman@netzero.net

        Top of page
  July 21, 2002 



hey, what a great reunion.  just felt like I ran out of time.  I have some
great pics for Aunt Peggy's page.  please share my new email address.  I am
working at home and loving it.  I have no scanner (yet) so I am sending pics
through snail mail -- the web site is WONDERFUL......


also...can you correct Sharla's email address.  it should be
stanelysteamer4@cs.com

and, again, could susiq or something like that respond because I got her
message but lost her address while moving.  sure would like to hear from her
again.  this is so fun and --- well, I was really lucky at the raffle -- of
course, even if I won nothing it was a win just being with you crazy
people








        JMRannison@cs.com


  July 18, 2002 



We had a great time at the reunion this year, take care... Bill, Owin, Nicholas,
Nicole, Will JR and Baby Grace.



  February 25, 2002 



Hey, Bro's:
I just got the announcement for the Warr Family Reunion, 2002, and although I think
Loretta has all your addresses, wanted to pass this on to you anyway.  Hope all is
well with Warr East, South and North, and that we'll see you all in Gold Beach in July!
Love,
Nick


From: "Nicholas Warr" 
To: lovquilt@myexcel.com, warrhead@hotmail.com
Subject: Re: Warr Family Reunion, 2002
Date: Mon, 25 Feb 2002 17:04:46 -0800

Hi, Carrie; Hi, Brent.
I just got a letter from my cousin, Loretta Neitch (Aunt May's daughter) with news about
the Warr Family Reunion, 2002.  The dates are July 11, 12, 13 & 14 (Thursday thru Sunday)
in Gold Beach, OR, at the Rod and Gun Club (where it always is).  The theme this year is
Americana, good old U.S.A., Red, White and Blue (pretty appropriate, based on current
events).  They are taking pressure off Max and Bonnie's wonderful hospitality by having
all the gatherings, meals and activities at the gun club.  People will be able to camp
there this year.  Bonnie can help with motel reservations, and Max is the man to talk
to about the golf tournament (Friday the 12th).  As always, they are asking for
contributions for the raffle.  This is how they pay for the reunion every year.
You guys might want to drop Loretta a note with your addresses; she doesn't have them,
so she asked me to pass this information on to you.  Here's her address:
Loretta Neitch
2202 W. 31st Ave.
Kennewick, WA  99337
Here are the key phone numbers:
Loretta  (509) 585-3730
Sonny & Kay  (509) 924-0321
Bonnie & Max  (541) 247-2758

Somehow, Pam and I are going to figure out a way to be there.  My 1st Marine Division
reunion is in New York City (NEW YORK CITY????), yes, New York City, during the preceeding
week, so we'll have to figure out how Pam can take two weeks off when she's only supposed
to get 2 weeks vacation for the entire year.  But, we are going to be there (both places),
come heck or high water.  Let us know if you guys will be there, and how much time you can
spend, so we can plan a special activity (like the mail boats, but I don't know if that's
getting boring after all these years) for our immediate family.  I do like to play in the
golf tournament, and the horseshoe tournament is typically Saturday morning and afternoon
and sometimes runs over into Sunday.  Can we even think about taking one more day (Thursday
preceeding or Monday following) to sneak in a boat ride??????  Everyone can only do what
you can do, so don't worry about all my crazy plans; Pam knows I'm crazy, because I don't
have to work any more (ha, ha).
Hope to see all of you there.
Love,
Dad
  February 23, 2002 



Hey Steve:  How are you, your old e-mail address failed so I went to Nick, he also had
incorrect address.  So I thought what now coach????  The lightbulb :-) went on, I might
be a little slow but not stupid, went to warrpath.  Not only did I get your address, big
bonus: pics of Brenda and Shaun's wedding.  Brenda has been going to e-mail them to me
but hasn't as of yet.

 I'm going to have to get after her for pics, the wedding was beautiful.  Also
great new's, how could I forget (age?), they came back from the honeymoon "pregnant"
wow!  It certainly never dawned on me, that Brenda of all my kids would make me a
grandpa again.
Barry



Top of page
  January 20, 2002 



Hi, my name is Susie Miller I was married to Billy Warr, Jr.  I check your
site often and feel I am keeping in touch with all of you via reading this
site.

My children, Scheryl, Bill and Scott keep me posted on the lastest with the
Warr clan.

Please feel free to pass my e-mail address on to others.  It is
Susiemque@aol.com.

Thanks,

Susie Miller



Top of page
  January 6, 2002 



Subject: Brenda & Shaun's Wedding Website!
Date: Sun, 16 Dec 2001 13:21:43 -0800

Here is a link to more information & fun pictures that we
will continue to update through out our marriage and honeymoon etc.
Keep in mind, it is still under construction. Let us know if you have
any questions or more ideas for information you would like to see there.

Here is the URL: www.jambotravels.com/wedding/weddingpage.htm

Happily,
Brenda & Shaun



Top of page
  October 22, 2001 




Happiness is a journey, not a destination. So: Work like you don't need the
money, love like you've never been hurt, and dance like no one is watching.
Smile :o)

 Erin Stirrat (Ric)

Mail before 2002